Merr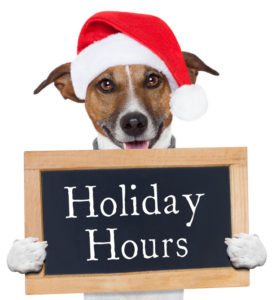 y Christmas and Happy Holidays from all of us at PetLift!  Here is our schedule during the holiday season.  On the days where our office is closed, we will be monitoring E-Mail and phone messages and will get back with you as soon as possible!
Dec 25 – Christmas Day – CLOSED
Dec 26 – CLOSED
Dec 27 – CLOSED
Dec 30 – CLOSED
Dec 31 – CLOSED
January 1 – New Year's Day – CLOSED
Jan 2 – OPEN 8-5 (return to regular hours)
Feel free to call our office at 888.388.1159 or E-Mail us at customerservice@petlift.com.