Our premium line of VetLine stainless steel cages enhances the work and performance of veterinarians, groomers and boarding kennels. Produced from 16-gauge, 304-grade stainless steel, VetLine cages are available in a range of configurations.
PetLift's stainless steel cages sport finished top and end panels for an attractive, one-panel look, whether your unit is single- or multi-cage. With several sizes to choose from, our cages are completely modular. They can be arranged in a variety of configurations or used individually and can be expanded or reconfigured for changing needs.
VetLine stainless steel cages are designed with the handler in mind. They feature our custom-designed, exclusive latching system for easy, one-handed access. And cages are easy to clean and sanitize.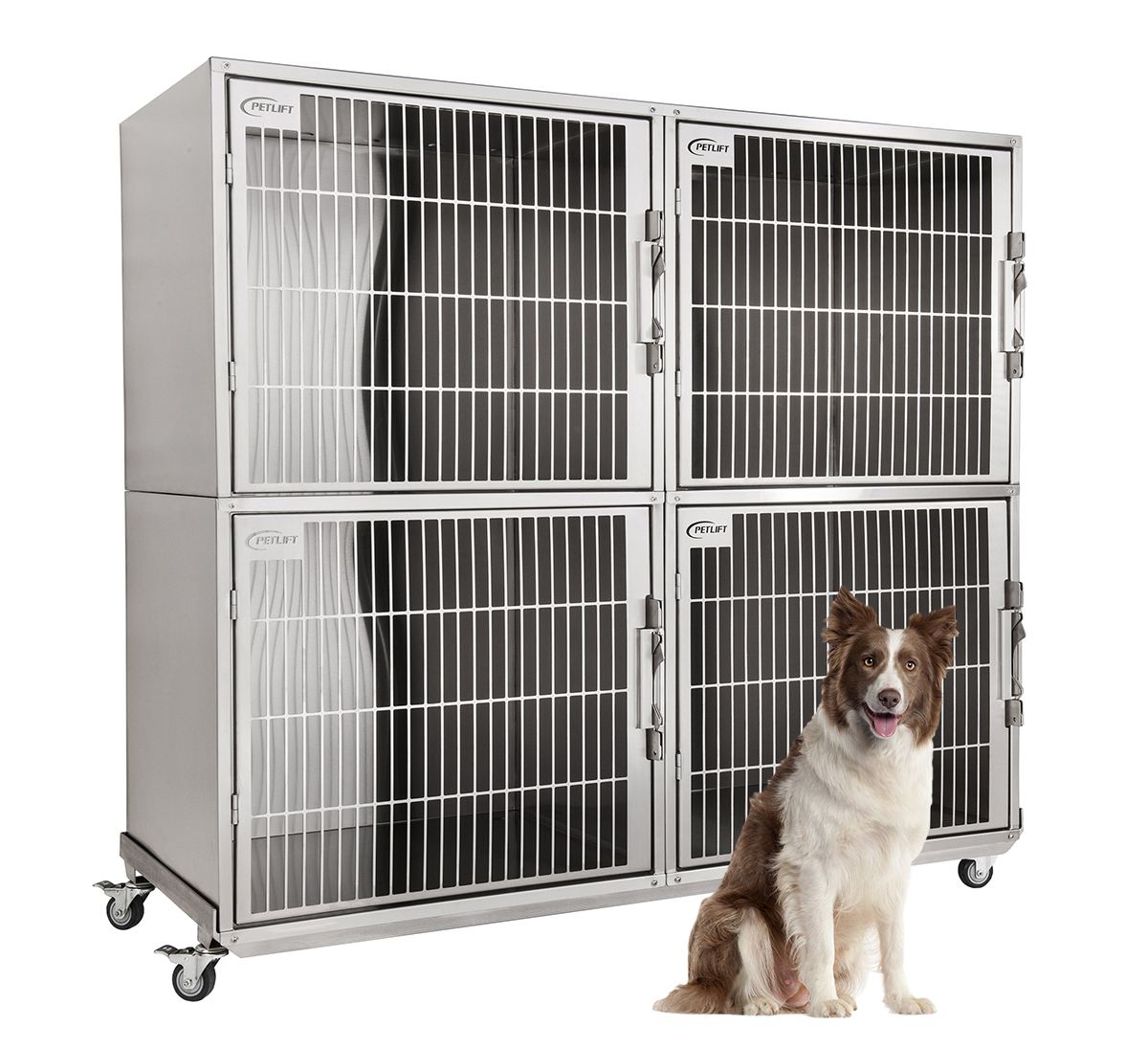 VetLine Stainless Steel Cage Features
90-degree bends on all angles for safety and stability
16-gauge, 304-grade stainless steel
Minimal distance between door and cage for added animal safety
Designs that lend themselves to future expansion and reconfiguration
Several standard cage arrangements to choose from
Step Into the Best with VetLine Stainless Steel Cages
Our products are award-winning and industry-recognized for their exceptional quality, safety and durability along with the enhanced performance they provide for animals and the people who care for them. All our products are made in the U.S.A.

PetLift stainless steel cage designs are developed in collaboration with groomers, veterinarians and other animal care specialists.
Request a quote or call 888-388-1159 for pricing.